The Science Behind Our Filtration
Independent Lab Test Results
We believe in total transparency, which is why we're proud to share our independent lab test results with you and your family.
Removes Contaminants, For Good.
Good health starts with your water.

Our filter uses a blend of activated carbon and ion exchange media to remove 2000% more contaminants than traditional pitchers. That includes PFOA and PFOS, microplastics, lead and other heavy metals, chlorine, VOCs, trace pharmaceuticals, new kinds of pesticides and herbicides and other toxins.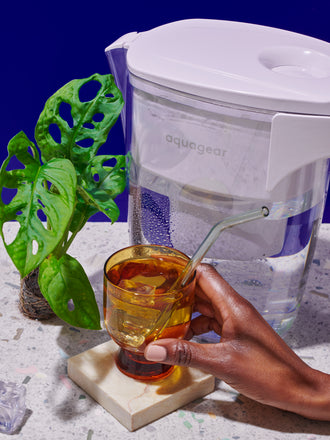 This Is How Water Is Supposed to Taste.
Our high-quality filtration system creates a consistently delicious experience, whether you're brewing coffee, cooking, or simply grabbing a glass of water.

Experience the delicious, clean taste only an Aquagear water filter can provide.