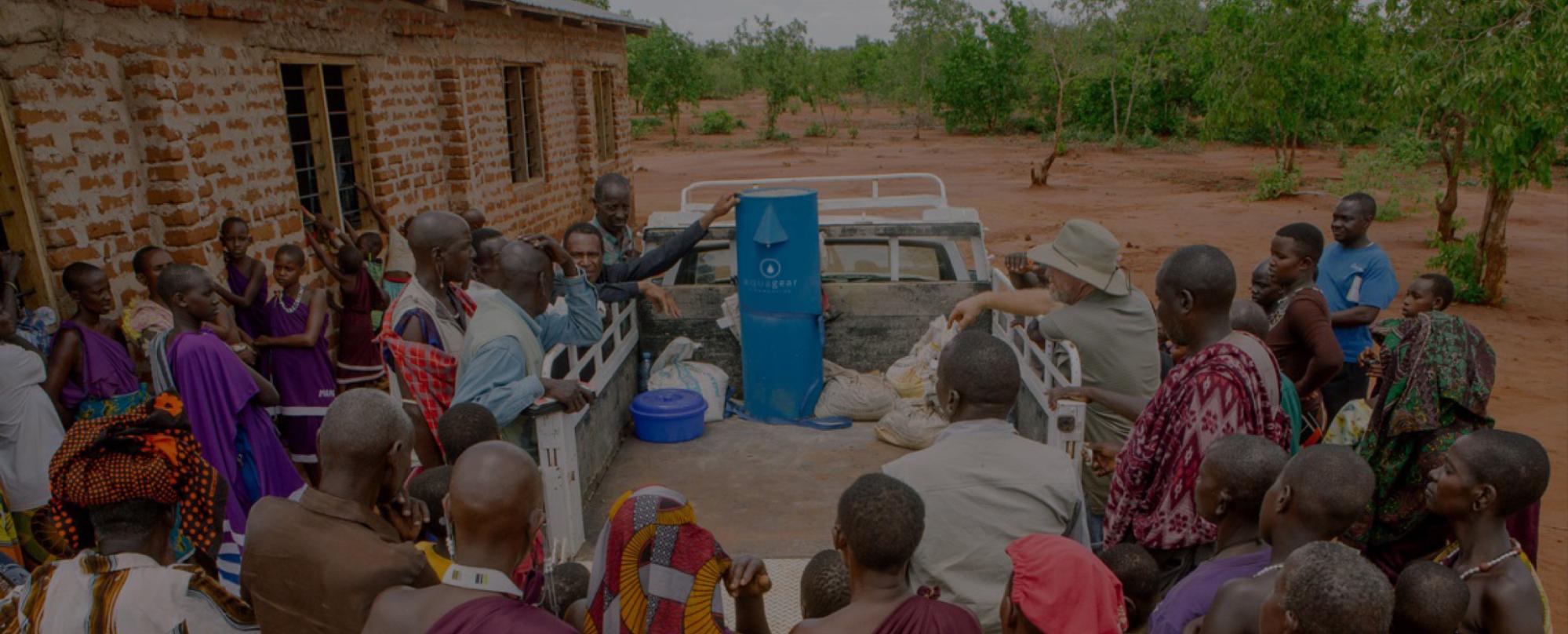 The Fight For Clean Water Starts Here.
Every day, Aquagear customers help save lives with filtered water.
The Aquagear Foundation seeks to provide water relief to the nearly 2 billion people who still lack access to safe, clean drinking water. By using biosand filter technology, we are able to provide water to those who need it most.
We build biosand filters.
We are committed to using the most proven and practical filter technology. The Aquagear Foundation filter uses biosand, which removes bacteria, viruses, and protozoa. Families simply pour dirty water into the top of the filter, and clean drinking water is dispensed.

All of the materials needed to make biosand filters are locally available. Additionally, they are simple to use and to maintain for the families who rely on them for healthy drinking water.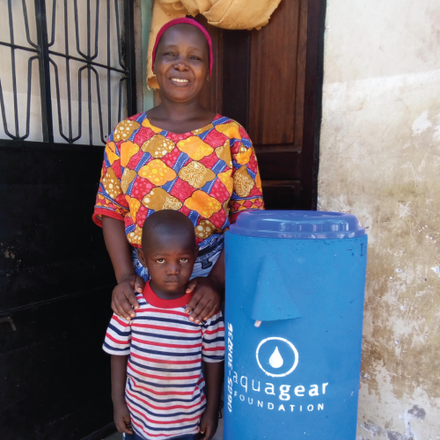 We hand them out in rural Tanzania.
Sub-saharan Africa has the largest number of water-stressed countries on the planet.

Of the estimated 800 million people who live in Africa, 300 million people live in an area that suffers from clean water scarcity. Sadly, many are women and children, and the lack of clean water contributes to one of the highest mortality rates in the world.
Meet The Families You're Helping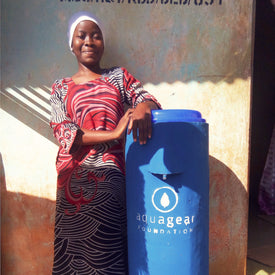 Juma Family - Filter #D654
Salhuia lives in the Mjini District. Her parents serve in the Tanzanian military. Before receiving a filter, they boiled their water.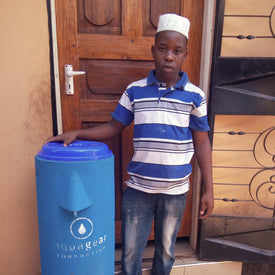 Jumbe Family - Filter #D642
Mohamed and his family live in the Kilombero District. His parents work as local shopkeepers. Thanks to their Aquagear filter, they no longer have to boil their water.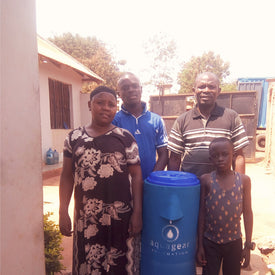 Jongera Family - Filter E613
Teophili is a local entrepreneur and his wife is a tailor. Before receiving a filter, they would usually drink the water they collected without treating it. Now, their household of six has access to clean water.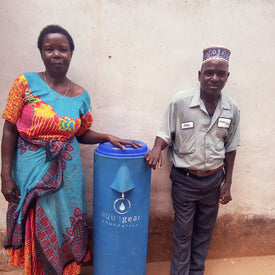 Mgwale Family - Filter E614
Potasia and Idefosi are farmers in the Morogoro Region of Tanzania. They harvest a variety of crops throughout the year, including maize, rice, and sugarcane.
Warioba Family - Filter #E626
Maria is a primary school teacher in the Morogoro Region of Tanzania. Her husband is an engineer, and together they have 3 children.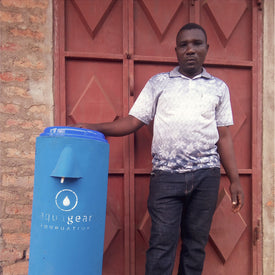 Mabwa Family - Filter #E615
Evarist and his wife Adolphina used to drink their water without treating it, exposing them to waterborne pathogens. Now, their filter provides access to safe, purified water to their family of seven.